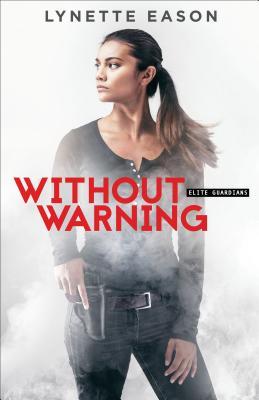 Published - August 2016, Revell Books
Series - Elite Guardians Book 2
Author - Lynette Eason
Title - Without Warning
Format - ebook, paper
Find on
Amazon
Summary (from Amazon):
Katie Singleton, a partner with the Elite Guardians Protection Agency, stumbles upon her next assignment quite by accident. Spotting blue lights at a familiar restaurant, she stops to investigate, only to discover that owner Daniel Matthews has become the target of someone who will go to any lengths to put him out of business.
Daniel might be concerned, but he's not convinced that a bodyguard--and a female one at that--is necessary. A new attack and his niece's urgings are enough to make him reconsider. He and Katie must figure out who's behind the intimidation and threats--before a would-be killer strikes again.
My Thoughts:
This was one of those books that I couldn't put down! I had brought it with me to work to read over my lunch breaks, but soon found that I didn't want my break to end because the book was THAT good.
We meet Katie in the first book where she is one of the bodyguards assigned to the case. But this time, it's her story. We get to know more about Katie and what makes her who she is. I loved her relationship with Daniel as well. He really understood her. And she understood him.
I can't wait to read the third one in the series.
I received this book for free from Revell Books for the purpose of reviewing. My thoughts and opinions are my own.
Recommended to fans of Lynette Eason, Irene Hannon, Dani Pettrey, romantic suspense
Rating - 5 stars