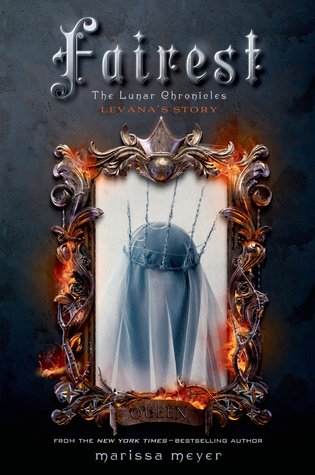 Published - 2015
Series - The Lunar Chronicles, Prequel Novel
Author - Marissa Meyer
Title - Fairest
Format - ebook, hardcover
Find on
Amazon
Levanna wasn't always the cruel queen readers know her to be from her encounters with Cinder, Scarlet, and Cress. Long before she was queen, she was a young girl growing up in the Royal Palace on Luna. This is her story.
With how much I loved Cinder, Cress, and Scarlet, I was excited to read Fairest. I was wanting more as to what made Levanna the way she is. This was a disappointment. The majority of the book didn't provide any new information much less more insight into Levanna's character. And in fact, it made me dislike her even more than I did already. Still I'm looking forward to Winter though.
I rented this book from the library and read it for pure pleasure. My thoughts and opinions are my own.
Recommended to fans of the Lunar Chronicles, young adult
Rating - 3 stars