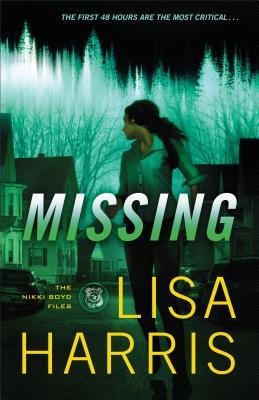 Published - July 2016, Revell Books
Series - Nikki Boyd Files Book 2
Author - Lisa Harris
Title - Missing
Format - ebook, paper
Find on
Amazon
Nikki Boyd doesn't usually investigate homicides. But when her task force is called in to assist on a missing persons case associated with a homicide, Nikki and her team jump right in. The first set of clues lead them to the marina and the boat that just happens to belong to her friend Tyler Grant where there is another dead body. Now the stakes have just been raised. Nikki must figure out what connection Tyler has to the case, find the missing woman, and do it all without getting killed. Because someone is silencing anyone looking for answers and now Nikki's life is in danger.
When I read the first book last year, I really enjoyed it. This one, pulled me in from the first page and didn't let me go. I think I finished this one in a matter of hours.
I loved how quickly Nikki had to work to stay one step ahead of the killer. I also loved seeing how she has grown since book one. Her relationship with Tyler is evolving as well. I am looking forward to seeing what will develop between these two as well.
Nikki's team is wonderful. I love how they work together to put the clues together and to help keep Nikki safe.
While this was book 2, it could easily be read as a stand alone.
I received the Kindle version of this book for free from Revell via NetGalley for the purpose of reviewing. My thoughts and opinions are my own.
Recommended to fans of romantic suspense, Irene Hannon, Lynette Eason, Dani Pettrey
Rating - 4 stars