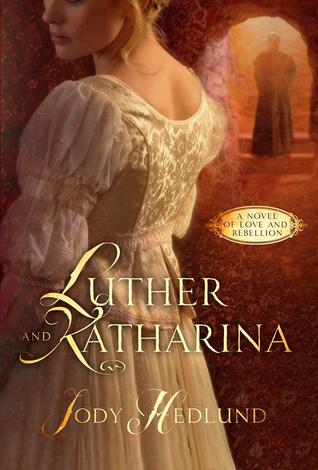 Published - October 2015, Waterbrook/Multnomah
Author - Jody Hedlund
Title - Luther & Katharina
Format - ebook, paper
Find on
Amazon
Martin Luther is the leader in the movement to reform the church. He is known as a heretic by many. Yet his teachings have touched the hearts of several nuns, among them Katharina von Bora. Since she was five years old, Katharina has lived a secluded life in the abbey. When she escapes with several other nuns, they soon find refuge with Martin Luther. All Katharina wants is for Luther to arrange her marriage to a nobleman. Luther fully understands that with tensions rising, he should never take a wife. After all, there have already been several attempts on his life. Yet as much as he tries to deny it, Katharina's fiery nature and her intelligence draw him like a moth to a flame. Will they both discover that perhaps a penniless monk and a noble nun can find happiness and love together?
Jody Hedlund is by far one of my favorite authors. While her other books have been historical, this particular one is very different. You see, in her others, she may base them on the lives of historical people, but changes the names. In this one, no names are changed.
I'll admit I know who Martin Luther was. I don't know much about his life, but I do know who he was. What I didn't know was all that went on in this time period. There really is so much going on that I was shocked. There are also some customs that were normal then that I was like what?!
I loved the romance between Luther and Katharina. I loved how neither one wanted it and that it kinda snuck up on them. I also loved how great they were together. The betrothal ceremony and the need for witnesses did not make sense to my modern mind. But a recent blog post I read by Jody explains that custom in a whole lot more detail.
This book really is packed full with adventure, mystery, romance, and grace. It's unlike any of her others, but it is still wonderful. It probably took me a day or two to read (yes I put everything else down).
I recommend this anyone who loves history, love historical romance, loves church history.
I received this book for free from the author to help promote. My thoughts and opinions are my own.
Recommended to fans of Laura Frantz, Jody Hedlund, Kristy Cambron
Rating - 4 stars
*Note - this review will appear on Amazon once the book has been released, which is October 6, 2015.