Today's list is all about what I want to read this summer. The top ten books on my summer reading list. Which of course means that there will be some repeated books from previous lists.
1. One More Wish by Robin Jones Gunn - I gushed about this one last week. It's probably the book I'm most excited to read this summer.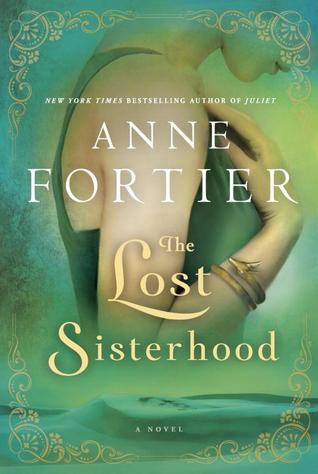 2. The Lost Sisterhood by Anne Fortier - I LOVED Juliet. This isn't a sequel, but it's one that I've been wanting to read for a while. I rented from the library yesterday. Here's the description.
From the author of the New York Times bestseller Juliet comes a mesmerizing novel about a young scholar who risks her reputation—and her life—on a thrilling journey to prove that the legendary warrior women known as the Amazons actually existed.
Oxford lecturer Diana Morgan is an expert on Greek mythology. Her obsession with the Amazons started in childhood when her eccentric grandmother claimed to be one herself—before vanishing without a trace. Diana's colleagues shake their heads at her Amazon fixation. But then a mysterious, well-financed foundation makes Diana an offer she cannot refuse.
Traveling to North Africa, Diana teams up with Nick Barran, an enigmatic Middle Eastern guide, and begins deciphering an unusual inscription on the wall of a recently unearthed temple. There she discovers the name of the first Amazon queen, Myrina, who crossed the Mediterranean in a heroic attempt to liberate her kidnapped sisters from Greek pirates, only to become embroiled in the most famous conflict of the ancient world—the Trojan War. Taking their cue from the inscription, Diana and Nick set out to find the fabled treasure that Myrina and her Amazon sisters salvaged from the embattled city of Troy so long ago. Diana doesn't know the nature of the treasure, but she does know that someone is shadowing her, and that Nick has a sinister agenda of his own. With danger lurking at every turn, and unsure of whom to trust, Diana finds herself on a daring and dangerous quest for truth that will forever change her world.
Sweeping from England to North Africa to Greece and the ruins of ancient Troy, and navigating between present and past, The Lost Sisterhood is a breathtaking, passionate adventure of two women on parallel journeys, separated by time, who must fight to keep the lives and legacy of the Amazons from being lost forever.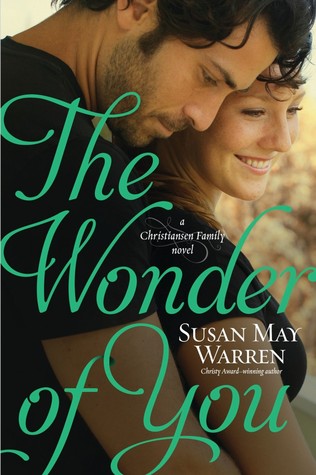 3. The Wonder of You by Susan May Warren - Book 5 in the Christiansen Series tells Amelia's story. I got it in the other and I can't wait to get into it.
4. The Chateau of Secrets by Melanie Dobson - I was challenged to read this. It's been on my list for a while and I started it Friday, I think. So far, it's pretty good.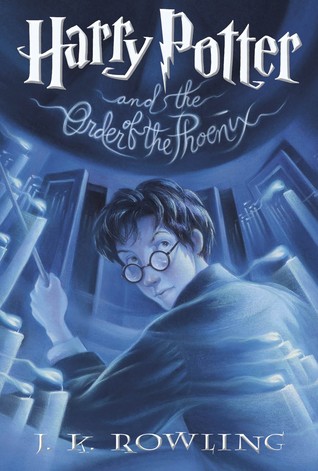 5. Harry Potter and the Order of the Phoenix by JK Rowling - I'm buddy reading this series with a friend who hasn't read them before. This is my second favorite in the series. I'm hoping that Melanie and I can get to it sometime this summer.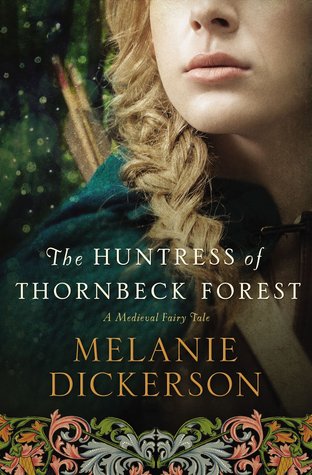 6. The Huntress of Thornbeck Forest by Melanie Dickerson - I've loved her other fairy tale retellings, so this one shouldn't be any different. Just have to get around to reading it.
7. Fuzzy Mud by Louis Sachar - I've loved Sideways Stories and Holes. I've got the review copy on my Kindle of this one. I'm hoping it's as good as Holes.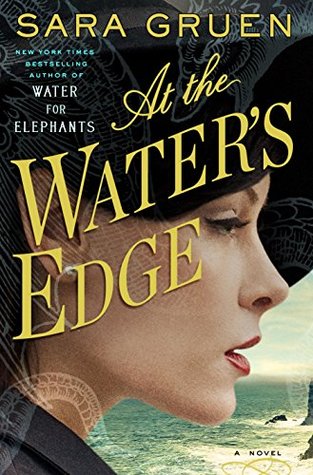 8. A the Water's Edge by Sara Gruen - I enjoyed the movie for Water for Elephants. I've got this one on my Kindle to review as well. And since she gave an outstanding endorsement of Juliet by Anne Fortier, I figure I should try actually reading one of her books. It's been getting pretty good reviews too.
9. Miracle in a Dry Season by Sarah Loudin Thomas - This one came out last year and I missed it. I've got a copy on my Kindle, so maybe I'll get to it this summer.
10. The Art of Losing Yourself by Katie Ganshert - I'm currently reading it, though I've been slightly distracted by others at the moment. I'll probably restart it soon.