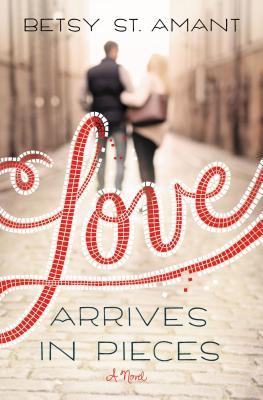 Published - June 2015, Zondervan Books
Author - Betsy St. Amant
Title - Love Arrives in Pieces
Format - ebook, paper
Find on
Amazo
n
Stella Varland is a former pageant queen who, after her divorce, no longer trusts beauty. She's an interior designer out of luck and trying to not have to move back in with her parents. She has artistic talent, but because she doesn't trust herself anymore, she hides her passion. Contractor Chase Taylor lost his fiancee and is now determined to live with no regrets. He returns home to Bayou Bend to renovate the old theater not knowing that his old love, Stella, is the designer for the project. Stella's afraid to trust Chase again. After all, he's the cause of major contention between her sister and herself that has only recently gotten better. Forced to work together, Chase and Stella battle each other and their unresolved issues. But when a fire happens, can they manage to put the broken pieces of their separate lives together with each other?
I've read one of Betsy St. Amant's novellas before and I really enjoyed it. When I saw this one available to review, I jumped at the chance to review it.
I loved the way that Chase handled Stella. He recognized how fragile she was and strove to pull her out. I also loved how he admitted that he was wrong in the past. There were times when I wanted to shake Stella. I thought that she needed to stand up for herself. But I understood why she didn't.
What I didn't expect was the layers that were both Stella and Chase. Or the delightful homeless woman, Dixie. This book wasn't the light read I was expecting based on the title alone. But it was VERY rich and very good. I really am hoping to see more books set in Bayou Bend.
I received the Kindle version of this book from Booklook Bloggers for the purpose of reviewing. My thoughts and opinions are my own.
Recommended to fans of women's fiction, contemporary romance, Katie Ganshert, Becky Wade, Denise Hunter
Rating - 4.5 stars